The Perfect End of Summer Brunch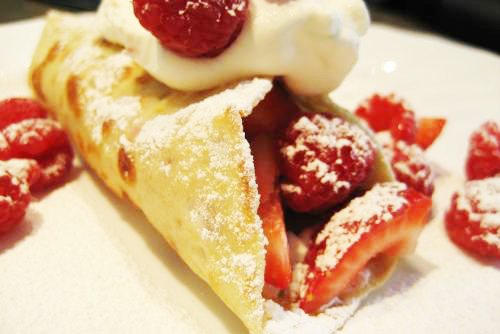 There are so many reasons to love brunch––mimosas, for one; flaky pastries and fresh fruit, for another; and the sheer fact that it is the combination of two of our favorite meals: breakfast and lunch. As our favorite season comes to an end, celebrate the last few warm days of summer with the perfect brunch menu.
The possibilities of what to serve your beloved friends and family are endless, so we've narrowed down 5 of the absolute, most scrumptious vegan dishes for your perfect brunch. Doilies optional.    
Vegan Crepes
Silken Tofu Scramble with Sundried Tomatoes
Cherry Almond Scones
Tofu-Spinach Quiche
Raw Chocolate-Mint Pie
Comments
Be the first to add a comment.