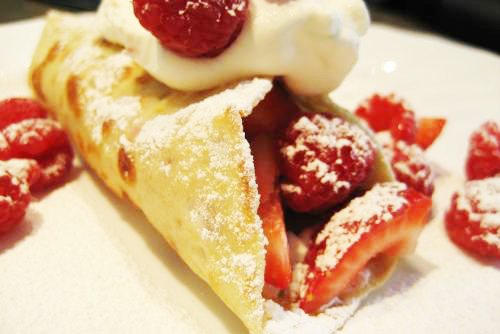 There are so many reasons to love brunch––mimosas, for one; flaky pastries and fresh fruit, for another; and the sheer fact that it is the combination of two of our favorite meals: breakfast and lunch.
The possibilities of what to serve your beloved friends and family on a quaint and breezy spring afternoon are endless, so we've narrowed down 5 of the absolute, most scrumptious vegan dishes for your perfect brunch. Doilies optional.    
Vegan Crepes
Silken Tofu Scramble with Sundried Tomatoes
Cherry Almond Scones
Tofu-Spinach Quiche
Raw Chocolate-Mint Pie
Comments
Be the first to add a comment.